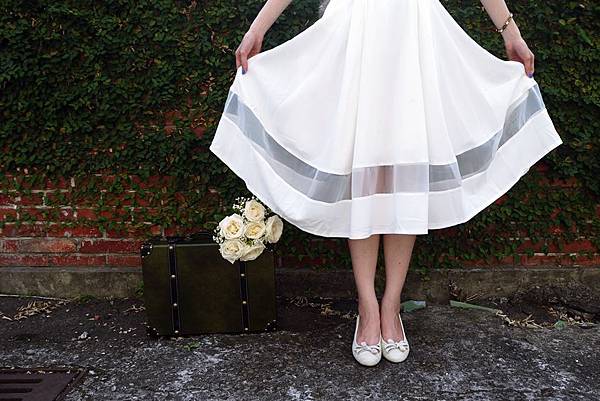 2014/04/20
Sometimes it's just like a curse. Always in bad mood before photo shooting. And get swollen eyes and awful hair style next day.
Anyway I'm glad my friend Chloe always helps me changing my focus.
Today's topic is white and black. We've thought a lot about this, cause actually we are totally different types.
To show the Spring atmospher, we choose the light blue.
So, here is my first outfit today.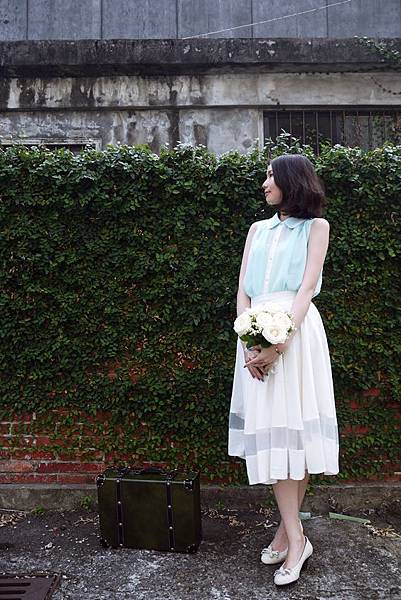 Outfit
Top: Nuee
Bottom: Taobao
Accessary: Fleamarket(Earring) Cor-date(Braclete)
Shoes: Gift from my friend
Suitcase: Taobao
I love this new skirt pretty much. It looks so pure and elegent.
We even buy bouquet for the photo shooting, white roses and prairie gentian.
I felt myself like a French lady when I walked on the street with flowers. But it's only a fantasy.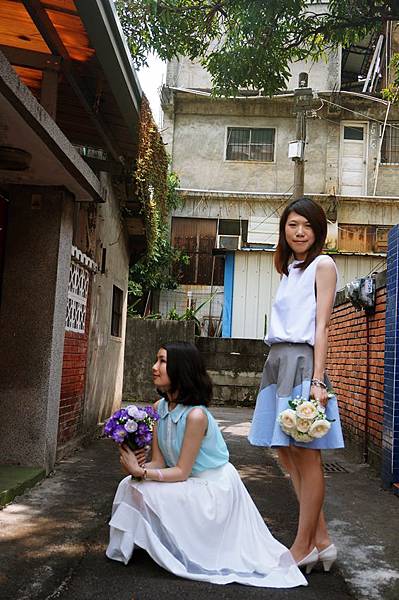 But both of us think the first outfit is too sweet. We have to keep smiling.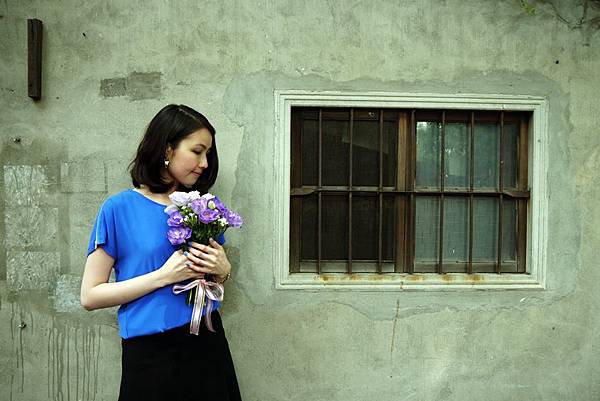 I feel more comfortable with the second outfit. I prefer not to be so girly.
Electric blue lights up boring black and makes things different.
Outfit
Top: Taobao
Bottom: Bershka Japen
Accessary: Gift from Chloe(Earring) Cor-date(Braclete)
Bag: Taobao
Shoes: Estella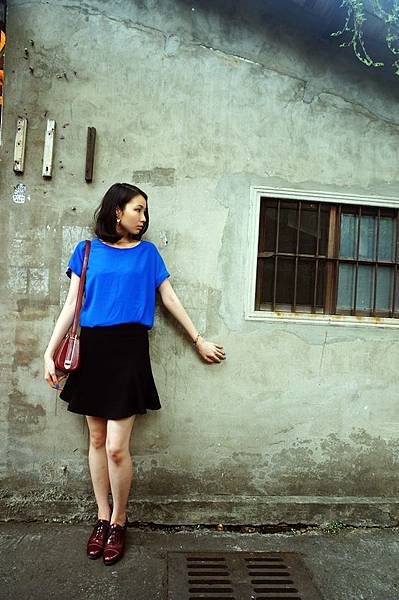 This photo represents what I feel.
Be stuck by somthing, fragile and helpless.
I'm trying to break this situation.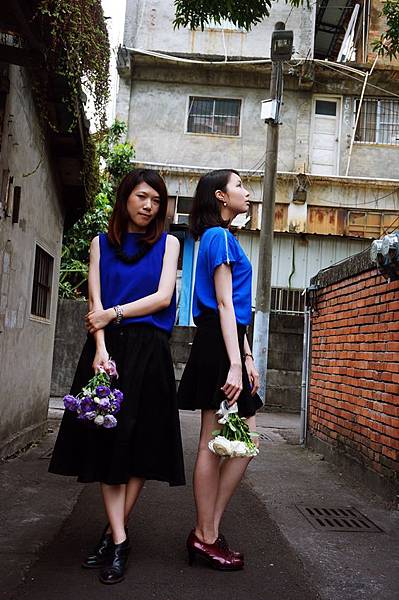 Do you find our tricks?
Me, long white skirt and short black one.
Chloe, reversal.
This is our first try. Kinda interesting.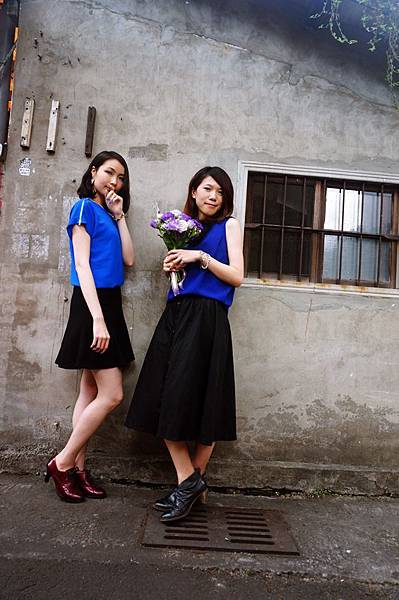 Ah! small eyes due to sentimental crying last night.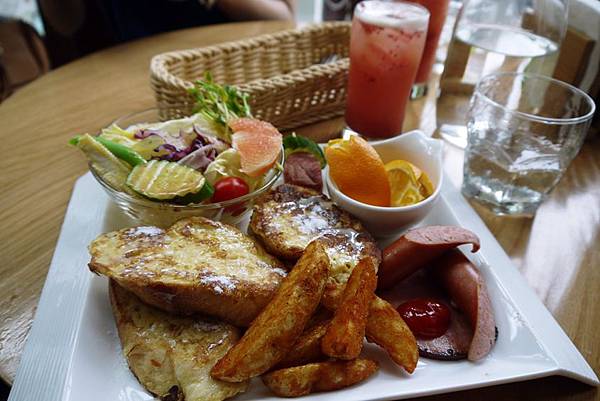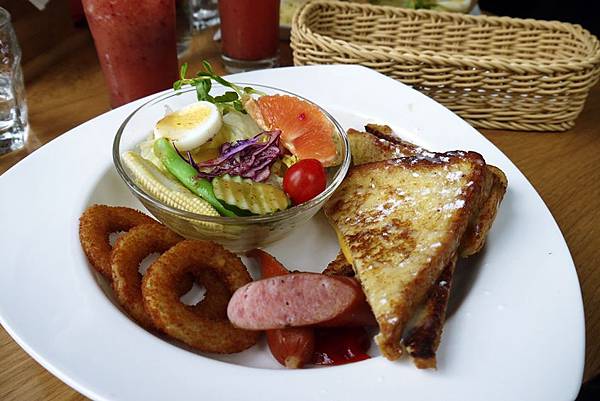 After photoshooting, we come to Oasis Cafe for brunch.
The food here is awesome. Frech ladies should have french stick and toast!!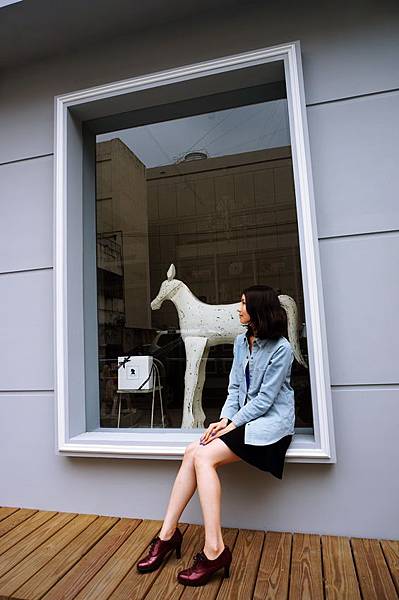 Many people told me I have to make a smart choice.
But what does SMART mean?
I'm looking for the life I want.
These people would never understand, what's the feeling of being abandoned. I'm lost and so empty.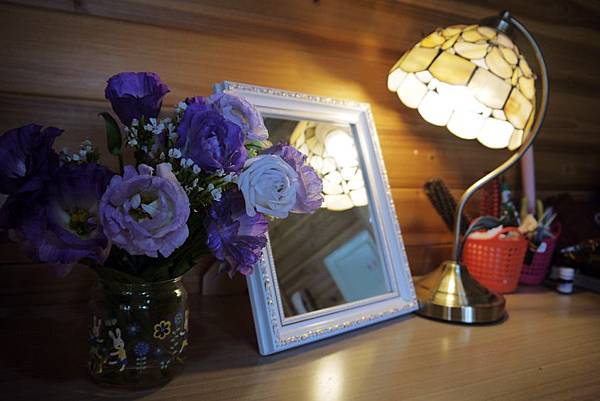 The lady of flower store said, women should treat ourselves nicely.
That what I'm learning now. Tomorrow will be better.